Skype On Line Help
Professional bag manufacturer in China
As a professional handbag manufacturer, Dreamway HandbagBags has been supplying all kinds of handbags in different materials to our customers worldwide since 2002.
Handbag Factory -Our factory is located in HuaDu,Guangzhou, the city of leather in China
Handbag Factory - Production Department
Handbag Factory - Production Department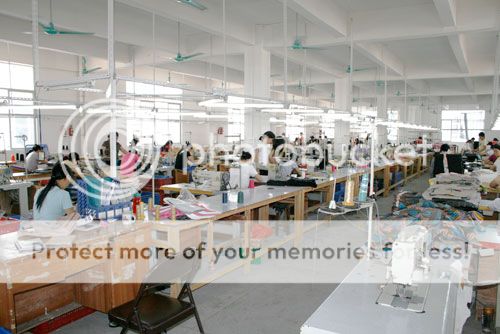 Our company main products including:
1, handbags to wallets, purse,computer bags, travelling bags, backpacks,etc.
2, Shopping bags,Non-woven Bags, packing bags, drawstring bags, promotional bags, CD case, etc
3, leather/canvas belts, accessories for garment and handbag.
Handbag Factory - ShowRoom
We have more than10 years experience inmanufacturing and exporting handbag field, catering to a variety of needs, our well-knowed designers will develop some new design monthly, please spare your time to visit our website frequently. Also, OEM& you design are all welcomed.
Handbag Factory - Office
During the past years, our products are being exported to America, Europe, Japan and Southeast Asia, consequently, we has won a good reputation in quality products, competitive price and prompt delivery.
Handbag Factory - Office